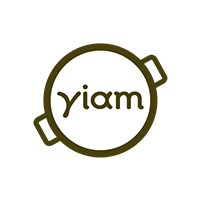 Yiam
Petromagoula, Agia Larissas 40003, Greece
E: info@yiam.gr
http://yiam.gr
Contact the Producer

Explore the Story of Yiam
From Greece, the country with the shiny sun, we send you the best jams, the most delicious snacks, the traditional sweets and many other homemade dishes, which are made here, in Agia, at a modern workshop with the purest materials, taking care of every detail, in order to achieve the best taste and quality.
Read More
Sale Points
Μπορείτε να προμηθευτείτε τα προιόντα yiam σε ντελικατέσεν, κάβες και μπακάλικα της περιοχής σας. Αυτό  είναι το link των σημείων πώλησης των προϊόντων.
http://yiam.gr/delicatessen.html
Read More
For more information or for your orders please contact our wholesales department.